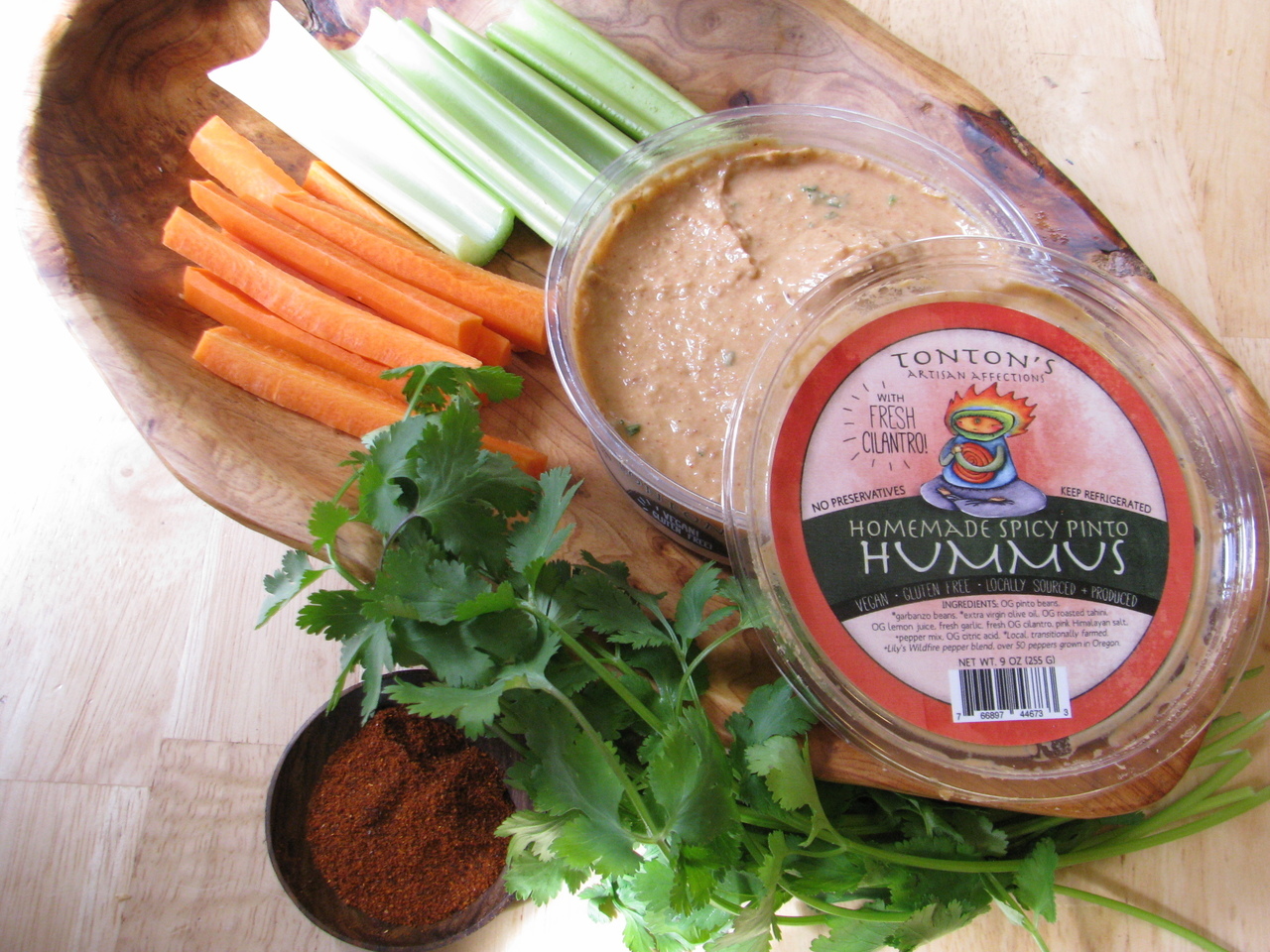 Our Spicy Pinto hummus has a hand-selected blend of over 50 peppers; some sweet, some hot. This hummus has a flavorful melody of heat with a flirtatious after-burn; it's not too aggressive. Our finishing touch is to blend in local organic cilantro to sing in the freshness.
Ingredients: OG Pinto Beans, Garbanzo Beans*, Filtered Water, Extra Virgin Olive Oil*, OG Roasted Tahini, OG Lemon Juice, fresh OG Garlic, fresh OG Cilantro, pink Himalayan Salt, over 50 Pepper Blend, OG Citric Acid
*Transitionally farmed, locally grown
**Lily's Wildfire Pepper blend, over 50 peppers grown in Gold Hill, Oregon.